Arkansas, known as "The Natural State," is home to a plethora of state parks that offer breathtaking beauty and natural wonders. From the rugged terrain of Devil's Den State Park to the serene waters of White Oak Lake State Park, there's something for every outdoor enthusiast.
As someone who loves to explore the great outdoors, I can't stress enough the importance of preparation and knowledge for a successful camping trip. Discover some essential tips for first-time campers visiting Arkansas state parks.
Choosing the Right Park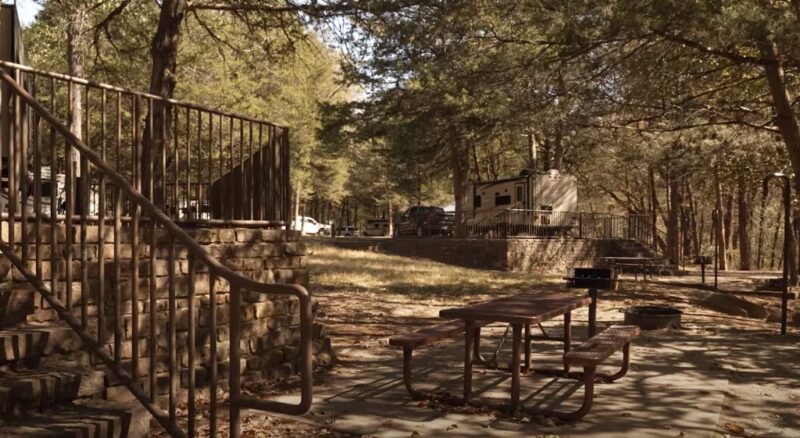 Arkansas offers a variety of state parks, each with unique features and camping styles. Here are a few examples:
Devil's Den State Park: Ideal for hiking and mountain biking.
White Oak Lake State Park: Perfect for fishing and boating.
Moro Bay State Park: Great for paddle sports and wildlife viewing.
Delving into the world of mountain biking facts complements the experience of first-time campers visiting Arkansas State Parks, as shared in the linked article about outdoor adventures.
Consider factors like location, amenities, available activities, and level of difficulty. Whether you prefer a yurt, Rent-A-Camp, or sleeping under the stars with your horses, Arkansas has something for all levels of campers.
Pro Tip: Use the Arkansas State Parks Finder to explore parks based on your interests.
Planning and Reservations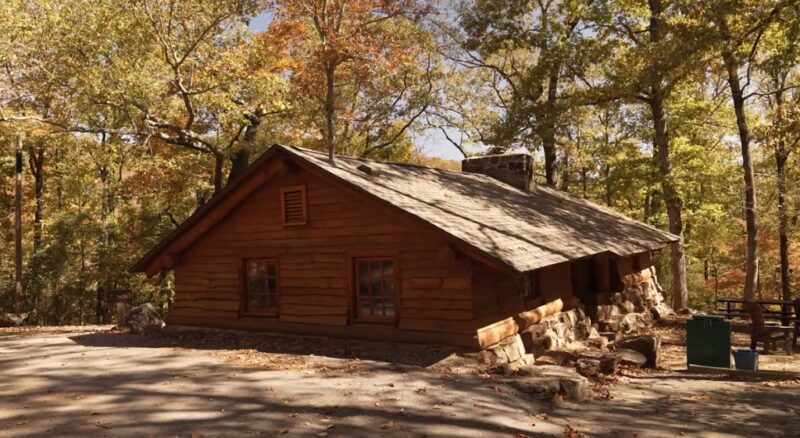 Visit the official websites of the parks to check for camping availability and reservation procedures. Make reservations well in advance, especially during peak seasons, and familiarize yourself with campground rules and regulations.
Fun Fact: Arkansas State Parks celebrate National S'mores Day, so don't forget to pack some marshmallows!
Essential Gear and Packing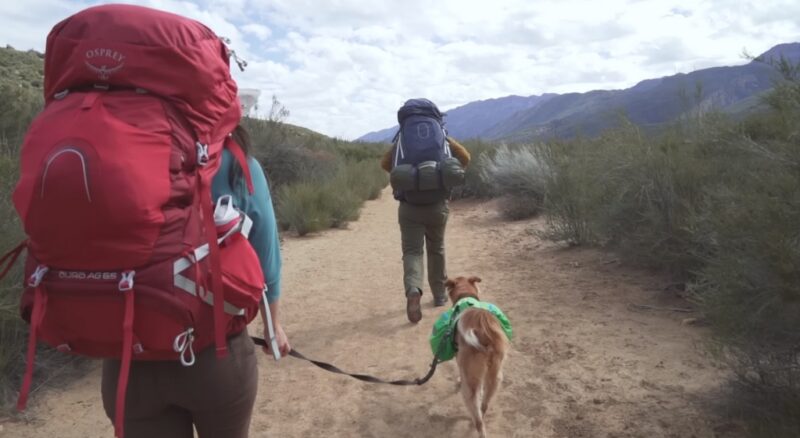 Packing the right gear is crucial for a comfortable and enjoyable camping experience. Here's a basic checklist:
Tents
Sleeping bags
Cooking equipment
Clothing (weather-appropriate)
Personal items (toothbrush, sunscreen, etc.)
Pro Tip: Always check the weather forecast for your camping destination and pack accordingly.
Setting Up Camp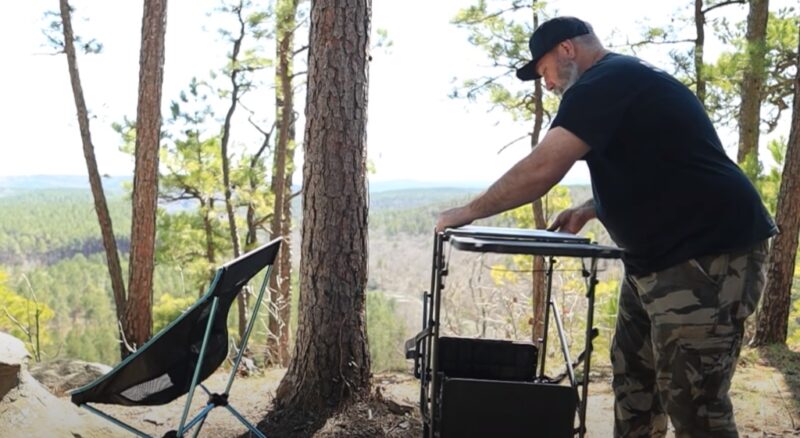 Once you arrive at your chosen Arkansas state park, it's time to pick the perfect spot to set up camp. Consider your needs, such as proximity to facilities, scenic views, and accessibility.
For instance, if you're someone who prefers to be close to bathhouses with toilets and showers, make sure to choose a campsite that offers such facilities. Here's a table to help you understand the different types of campsites available:
| | |
| --- | --- |
| Campsite Type | Features |
| Class AAA/AA | Water, electrical, and sewer hookups. Ideal for RVs but also available for tent campers. |
| Class A/B | Water and electrical hookups. |
| Class C | May have water or electrical hookups but not both. |
| Class D | No water or electrical hookups. Might require hiking to the site. Not accessible by car. |
Follow Leave No Trace Principles
Remember, you're a guest in nature's home. Minimize your impact by keeping noise levels down, respecting wildlife, and practicing Leave No Trace principles. This means packing out what you pack in and leaving the campsite cleaner than you found it.
Pro Tip: If tent camping, ensure your tent is set up properly and securely to guarantee a comfortable night's sleep.
Campfire and Cooking Tips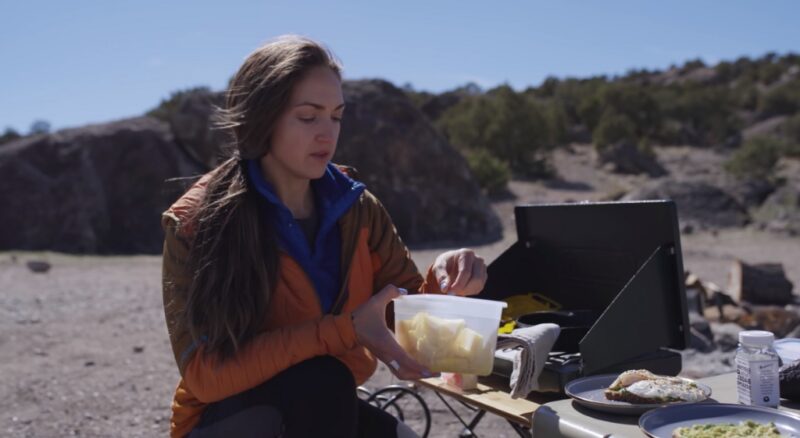 Follow Fire Safety Guidelines
Building a campfire is one of the quintessential camping experiences. However, it's crucial to follow fire safety guidelines and park regulations. For instance, at Petit Jean State Park, visitors traveling from more than 50 miles away are asked to buy firewood at the park to avoid introducing pests.
Cooking Essentials
Whether you're grilling burgers or roasting marshmallows, ensure you have the necessary equipment for cooking over an open flame or a camp stove. Store food securely in a vehicle or a cooler with a good locking mechanism to prevent attracting wildlife.
Exploring the Outdoors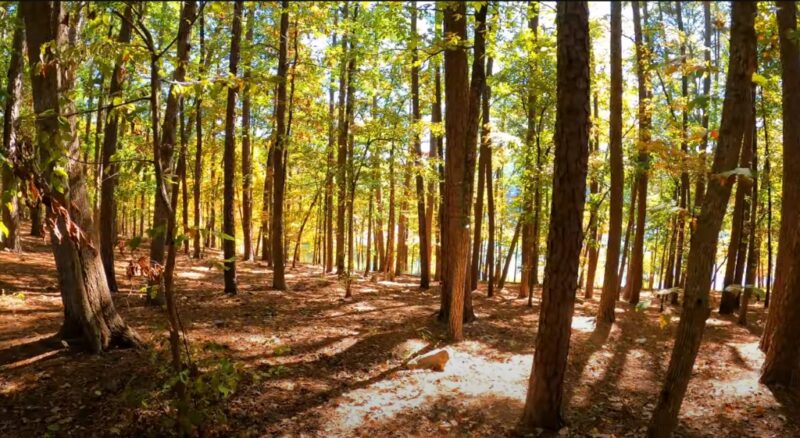 Arkansas state parks offer a plethora of activities. Whether you're into hiking, birdwatching, fishing, or photography, there's something for everyone. Remember to stay on designated trails to protect the environment and avoid getting lost.
Respect Wildlife
It's not uncommon to encounter wildlife during your camping trip. Always observe animals from a safe distance and refrain from feeding them. As Tom Foster, facility manager at Petit Jean State Park, mentioned, "You're a guest in their house."
Pro Tip: While hiking, always be cautious and look where you walk to avoid stepping on critters, particularly snakes.
Safety and Emergency Preparedness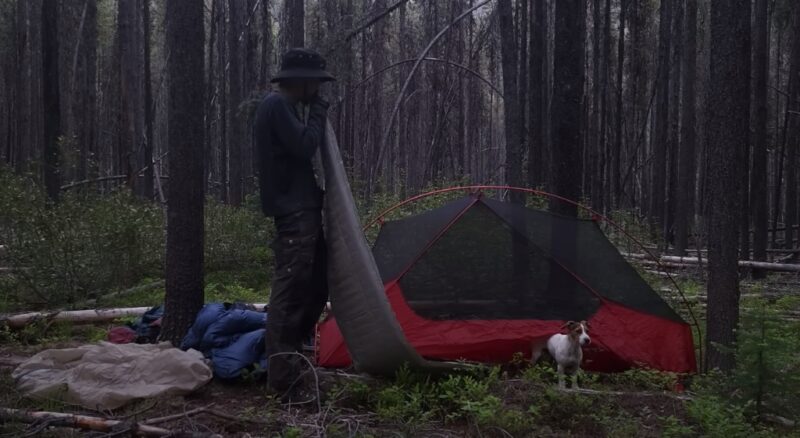 Before embarking on your adventure, familiarize yourself with the park's emergency procedures and contact information. Carry a map, compass, or GPS device, and know how to use them.
Weather Preparedness
Be prepared for sudden weather changes. Pack accordingly and always have extra layers of clothing, especially at night.
Pro Tip: The Boy Scout motto "Be Prepared" is a golden rule in camping. Understand that you are in the wild and know how to stay safe.
FAQ
What is the best time of year to camp in Arkansas state parks?
The best times to camp in Arkansas state parks are during the Spring and Fall seasons when the weather is milder.
Are pets allowed in the campgrounds?
Pet policies vary by park, so it's best to check specific regulations for the park you plan to visit.
Can I collect firewood from the park for campfires?
Collecting firewood is often restricted to prevent the spread of pests. It's recommended to buy firewood locally.
Are there any restrictions on fishing in the state park's water bodies?
Yes, campers should follow state fishing regulations, which may vary by location.
How can I make a campsite reservation?
Reservations can typically be made online through the park's reservation system.
Is there access to clean drinking water within the park?
Most higher-grade campsites in Arkansas state parks have access to clean water facilities.
What should I do if I encounter a wild animal near my campsite?
If you encounter a wild animal, observe it from a safe distance and do not feed or approach it.
Are campfires allowed year-round?
Campfire regulations may vary by park, so it's advisable to check specific rules for the location you're visiting.
Are there guided activities or ranger programs available for campers?
Many Arkansas state parks offer educational programs, guided tours, and ranger-led activities for campers.
How can I ensure the safety of my belongings while I'm out exploring?
To ensure the safety of your belongings, lock up valuables and be mindful of your surroundings while exploring.
Conclusion
Camping in Arkansas state parks is a rewarding experience that connects you with nature's beauty. By following these key tips, you can ensure a successful and enjoyable adventure.
Embrace the natural wonders, have a positive impact, and cherish your outdoor memories.