Hot Springs is not just about soaking in thermal waters, although that's a huge part of its charm. This destination can offer many other attractions, and the best part is related to the flexibility where different preferences can be satisfied.
Whether you prefer history, nature, or a simple relaxation, Hot Springs has something special for you.
1. Historic Bathhouses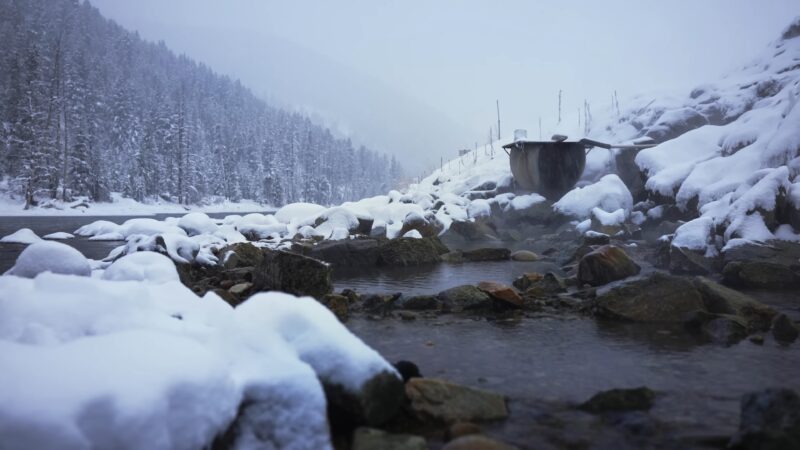 The popularity of Hot Springs is mainly related to these bathhouses. Steeped in history and elegance, they offer visitors a chance to experience the past in the most luxurious way. Built during the early 20th century, the architecture of these bathhouses is the best way to learn more about the structures from that period.
From marbled floors to stained-glass windows, each bathhouse tells a unique story. Apart from the rich history, the natural thermal waters have therapeutic properties that have drawn people for centuries. A spa day here isn't just about relaxing but healing as well.
2. Hot Springs National Park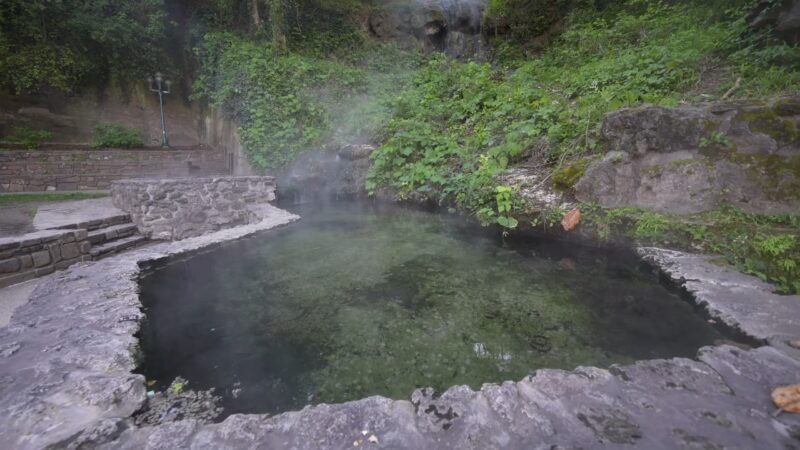 There are many interesting things that you will find in this part that is close to the city center. One of the most popular activities is hiking. This park is full of natural wonders. From sunrise to sunset, each hour unfolds a new marvel here.
Hiking the scenic trails offers not just physical exercise, but also the amazing views of the Ouachita Mountains. And after a tiring hike, the park's thermal springs are the perfect way to relax.
3. Bathhouse Row
Walking through Bathhouse Row is like taking a stroll through history. This iconic landmark, featuring eight bathhouses, gives visitors a glimpse of the city's rich spa heritage. Each bathhouse, with its unique design and history, is a testament to the golden era of spa culture in Hot Springs.
The Buckstaff and the Quapaw are still operational, allowing visitors to experience traditional spa treatments. At the same time, there are also beautiful gardens and fountains that improve the ambiance even more, making it a perfect spot for relaxation and photography.
4. Duck Boat Tour
This is an exciting way to explore Hot Springs, both by land and water. The amphibious vehicles take you around the city's historical landmarks and then dive straight into Lake Hamilton for a thrilling water tour.
It's not just the unique experience that you will never forget, but the entertaining guides who share anecdotes, history, and fun facts about the city, making it an adventure to remember.
5. Magic Springs Theme and Water Park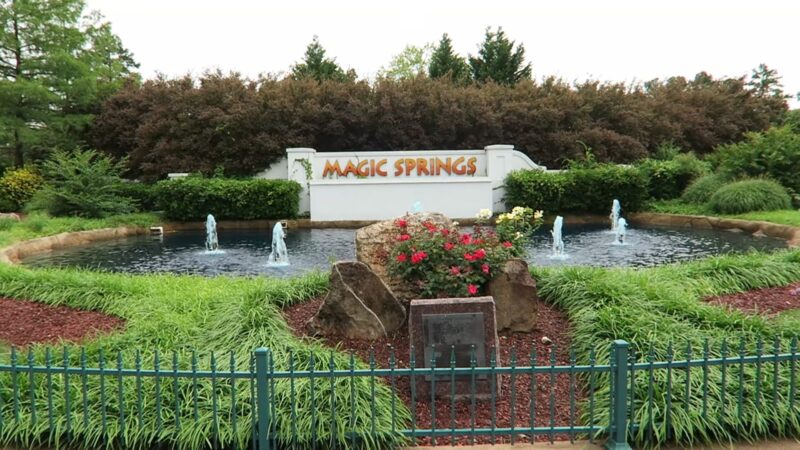 Looking for a dose of adrenaline? The Magic Springs Theme and Water Park promises a day filled with thrill and excitement. Boasting a wide range of roller coasters, water slides, and live entertainment, this park is perfect for those looking for an adventure.
The Timberwood Amphitheater often hosts concerts, adding a musical touch to the fun. For families with kids, the park offers a range of kid-friendly rides and attractions, ensuring everyone has a great time.
6. Local Delicacies at Ohio Club
Established in 1905, the Ohio Club is Hot Springs' oldest bar. It offers a perfect blend of history, live music, and scrumptious food. The walls of this iconic establishment are adorned with photographs of famous personalities like Al Capone and Mae West, who frequented the place in the past.
Today, apart from soaking in the vintage charm, visitors can savor delicious burgers and local brews, all while tapping their feet to live music performances.
Best Restaurants in the Area
The Vault in Hot Springs is known for its cool bar and restaurant ambiance with a funky vibe. A notable dish is the Crispy Tofu, which even non-vegetarians have found to be phenomenal.
The sweet dinner rolls are also highly recommended, and if you're looking for a drink, the Smoked Old Fashioned is a must-try. The bartender, Rhianna, is known to provide excellent service.
This place is considered as one of the best-kept secrets of Hot Springs. The dishes tried by visitors have been consistently fantastic, making it a must-visit spot.
501 prime is a standout restaurant that has earned a special six-star rating from some visitors. The positive feedback about this place is overwhelming, making it a top recommendation for anyone visiting Hot Springs.
It is renowned for its impeccable service and top-notch pizza. A group of 11 visitors found the Barstool Sports recommendation to be their personal favorite pie, emphasizing the quality of the dishes served.
7. Fine Arts District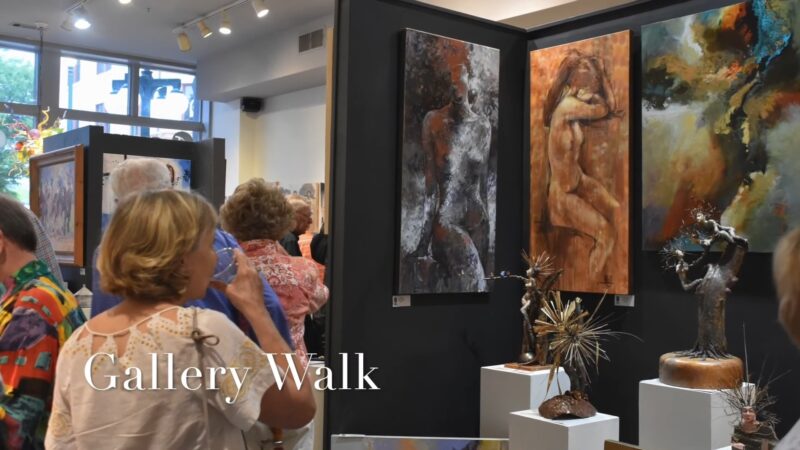 There is also the center of the art scene, the Fine Arts District, which is a treasure for art enthusiasts. This area is home to numerous art galleries showcasing the talent of local and national artists.
From sculptures to paintings, there's a piece of art that speaks to everyone. In addition, the district frequently hosts art walks, where galleries open their doors to the public, often featuring live demonstrations and interactive sessions.
8. Gangster Museum of America
Hot Springs has a fascinating history tied to some of America's most infamous gangsters. This museum offers a deep dive into that intriguing past. Through exhibits, artifacts, and presentations, visitors can explore the era when gangsters like Al Capone frequented Hot Springs, turning it into their playground. It's not just about crime and criminals.
The museum also sheds light on the town's history and the role it played in shaping modern Hot Springs.
9. Horse Racing at Oaklawn Racing Casino Resort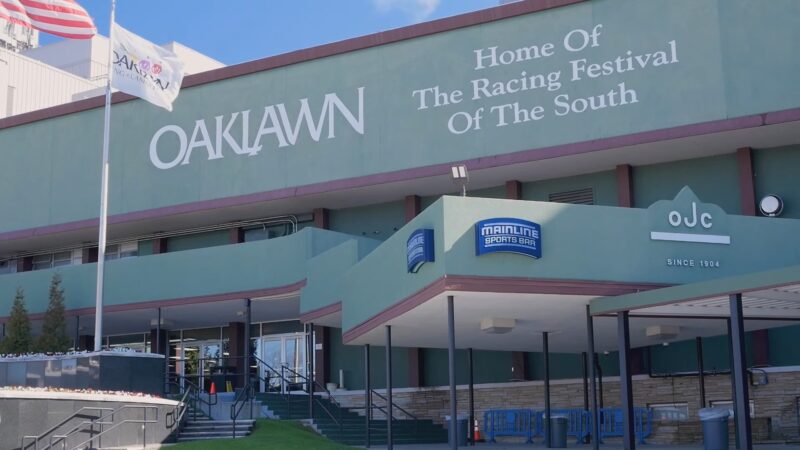 Oaklawn Racing Casino Resort is one of the country's premier thoroughbred racetracks. Horse racing enthusiasts can witness some of the finest races, especially during the Racing Festival of the South.
The resort also offers a world-class casino for those looking to try their luck. With top-notch dining options and live entertainment, it's not just a racetrack but a complete entertainment destination.
10. Historic Downtown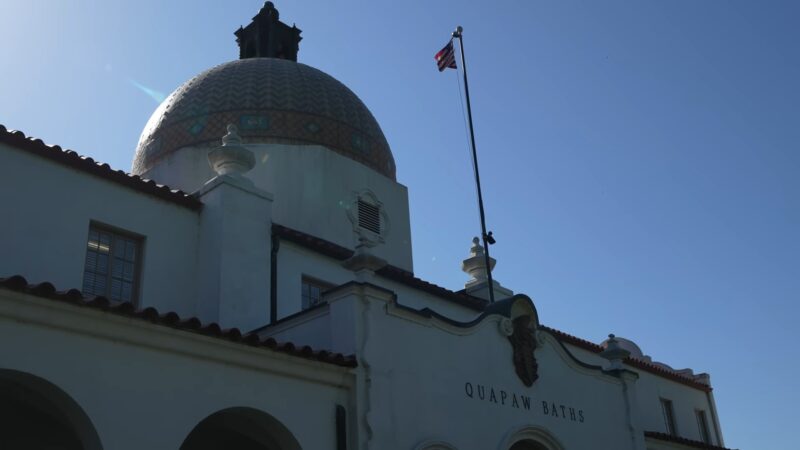 The center of the city offers a unique shopping experience with its unique appearance full of boutique stores and historical landmarks. From interesting gift shops to vintage boutiques, there's something for every shopper.
While shopping, don't forget to look around and appreciate the beautiful architecture that adds charm to the area. Besides shopping, there are plenty of cafes and restaurants where one can relax and enjoy a delicious meal or drink.
11. Lake Hamilton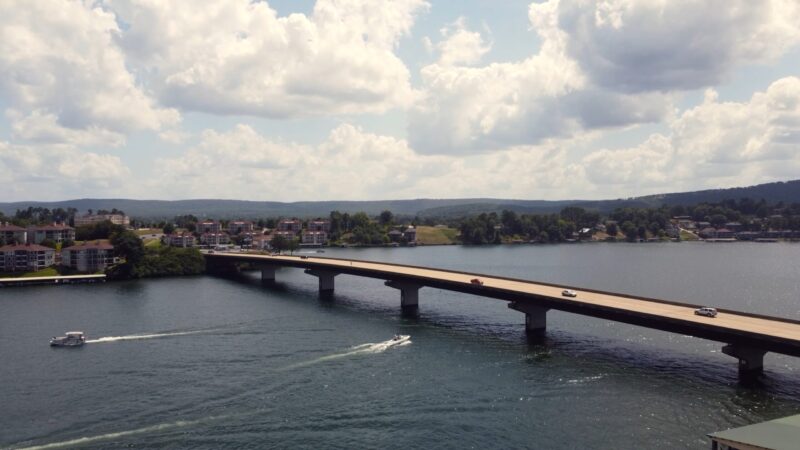 Lake Hamilton is a beautiful oasis, perfect for those seeking peace in the nature. Visitors can enjoy activities like boating, fishing, or simply relaxing by the shore. The beautiful backdrop of the Ouachita Mountains adds to the view.
Many local businesses offer boat rentals, making it easy for visitors to explore the vastness of the lake and its hidden coves.
12. Documentary Film Festival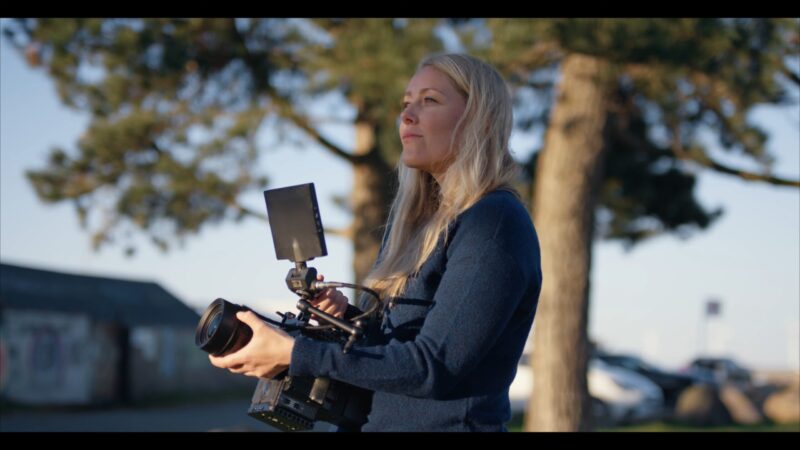 For film enthusiasts, the Hot Springs Documentary Film Festival is an event not to be missed. As one of the longest-running documentary film festivals in the USA, this event showcases a plethora of thought-provoking documentaries from around the world.
It's a great platform to witness compelling stories and engage in discussions with filmmakers and industry professionals.
13. Mountain Tower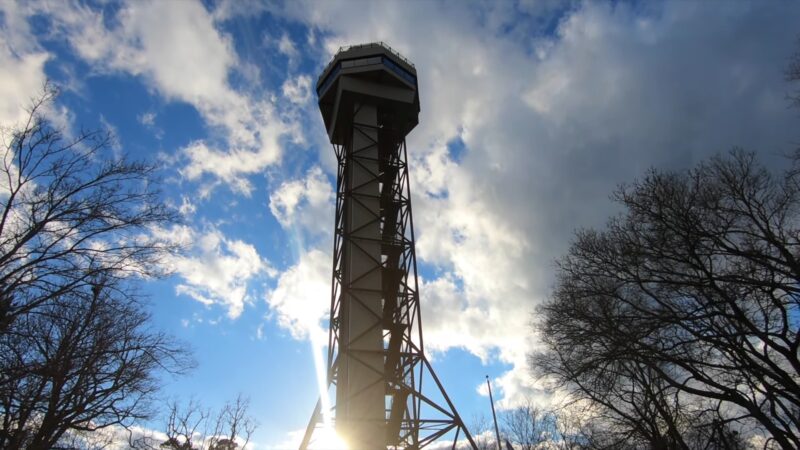 This spot is perfect because you will have a chance to observe the whole city from a panoramic view. Standing at 216 feet, this observation tower offers panoramic views of the Ouachita Mountains and the city.
The sight, especially during sunrise or sunset, is nothing short of mesmerizing. There are interpretative exhibits that provide insights about the region's history and geography, making the visit educational as well.
14. Baseball Trail
Baseball and Hot Springs share a deep-rooted connection. This trail celebrates that bond by highlighting landmarks connected to baseball legends.
From training grounds to hangout spots, the trail takes visitors on a journey, retracing the steps of baseball greats like Babe Ruth and Jackie Robinson. Informational plaques at each stop offer intriguing tidbits, making it a must-visit for baseball fans and history buffs alike.
15. Garvan Woodland Gardens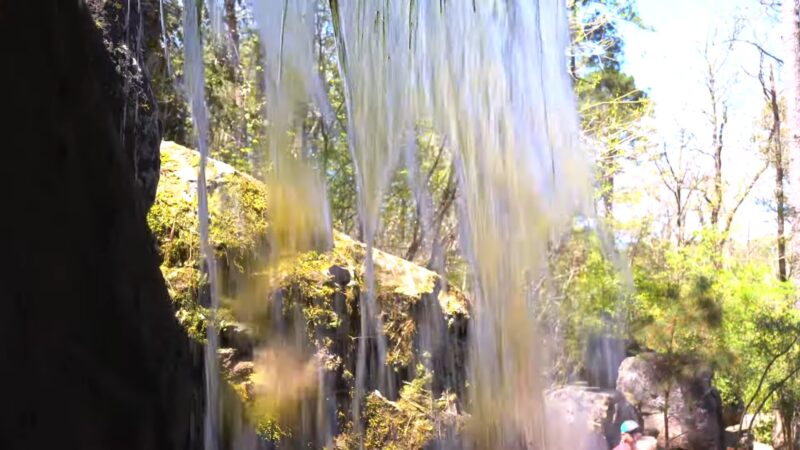 A botanical masterpiece, Garvan Woodland Gardens is a rich combination of various plants that spread across 210 acres. The gardens feature various sections, each showcasing a unique collection of plants.
The Japanese Garden and the Fairy Garden are particularly enchanting. Seasonal events, like the Festival of Lights during winter, transform the gardens into a magical wonderland, making every visit unique.
FAQs
Are there any guided tours available in Hot Springs National Park?
Yes, guided tours are available in Hot Springs National Park. These tours often provide in-depth information about the park's history, flora, and fauna. It's recommended to check with the park's visitor center for the latest tour schedules and availability.
Are pets allowed in the Magic Springs Theme and Water Park?
Typically, pets are not allowed inside theme and water parks for safety reasons. However, service animals with proper documentation might be permitted. It's best to contact the park directly for their specific pet policy.
How accessible is the Mountain Tower for individuals with mobility challenges?
Many observation towers, including the Mountain Tower, are designed to be accessible to everyone, including those with mobility challenges. They often have elevators and ramps to ensure everyone can enjoy the panoramic views. However, it's a good idea to contact the facility directly to confirm their accessibility features.
Are there any age restrictions for the Duck Boat Tour?
Duck Boat Tours are generally family-friendly and suitable for all ages. However, there might be age or height requirements for children to sit without a car seat. It's best to check with the tour operator for specific guidelines and any age-related discounts.
Summary
As you can see, there are many interesting places and activities available in this place. Therefore, all you need to do is to make a good plan where you will be able to get the most out of your time spent in Hot Springs.