The Ozarks, located in the center of America, is a region known for its natural beauty, beautiful landscapes, and a wide range of outdoor activities. If you are planning to visit this place, you should explore some of its attractions to make a schedule that will secure the best experience.
1. Hiking Adventures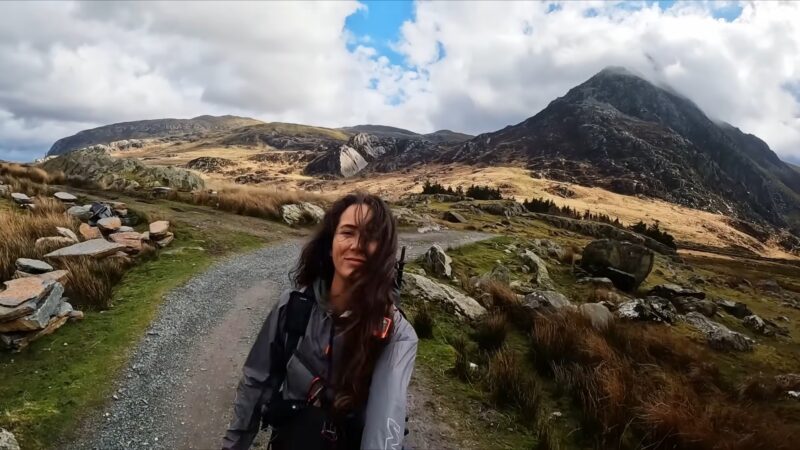 Highlands Trail
The Ozark Highlands Trail is a gem for hiking enthusiasts, offering a diverse range of landscapes and challenges. Spanning over 200 miles, it winds through lush forests, rugged terrain, and alongside pristine rivers.
The trail caters to various skill levels, making it accessible for both beginners and seasoned hikers. As you venture deeper into the wilderness, you'll encounter mesmerizing waterfalls, breathtaking vistas, and abundant wildlife.  Whether you're a day hiker or a thru-hiker, this track promises an unforgettable journey into the heart of nature.
Lost Valley
This is a must-visit destination for nature lovers, renowned for its enchanting trails and hidden wonders. The trailhead welcomes you with a canopy of trees, providing a cool respite even on the hottest days.
As you tread the path, you'll find yourself immersed in a world of moss-covered boulders, towering cliffs, and the soothing melody of babbling streams. The highlight of Lost Valley is the magnificent Eden Falls, a 53-foot waterfall that cascades gracefully into a picturesque grotto.
Hemmed-In Hollow
It is the tallest waterfall between the Rockies and the Appalachians, and one of the most attractive sports you can find in this area. The journey to it is also quite interesting.  The trail meanders through the forest, treating you to glimpses of diverse flora and fauna.
Upon reaching the hollow, you'll be greeted by the thunderous roar of the 210-foot waterfall.  The view is breathtaking. Visitors often find comfort in the presence of this natural wonder, making it a popular spot for both adventurous hikers and those interested in the view, photography, and more.
2. Water Activities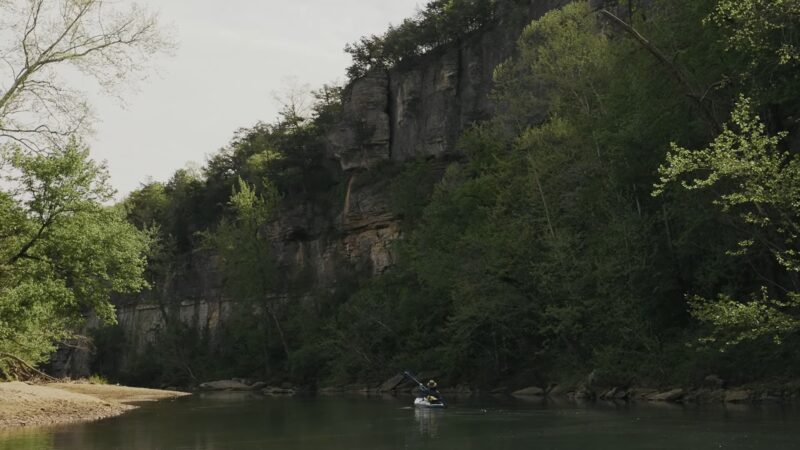 Canoeing
The Buffalo National River, America's first national river, offers an amazing canoeing experience combined with breathtaking surroundings. Drifting along the crystal-clear waters, you'll be surrounded by towering limestone bluffs, verdant forests, and an array of wildlife.
Canoeing on the Buffalo allows you to explore hidden coves, observe the playful antics of otters, and enjoy in beautiful nature. Also, you don't need a lot of experience because a river is calm and safe.
Fishing
Table Rock Lake provides some of the best fishing opportunities in the Ozarks. The lake's clear waters provide a variety of fish, including bass, crappie, and catfish, making it a haven for fishing enthusiasts.
As you wait for the fish to bite, you can bask in the stunning vistas of the surrounding Ozark hills, creating an idyllic fishing experience that combines relaxation and excitement.
Kayaking
The best place for kayaking is Alley Spring. The spring's vivid hues create a captivating contrast with the natural surroundings, making it a favorite spot for photographers and nature enthusiasts.
Kayaking here offers a unique perspective of the Ozarks, allowing you to connect with the region's beauty on a deeply personal level.
3. Cultural and Educational Experience
Ozark Folk Center State Park
Ozark Folk Center State Park represents a proof of the rich cultural heritage of the region. Here, you can enjoy the vibrant traditions of Ozark folk music, crafts, and pioneer skills.
The park hosts live music performances, artisan workshops, and demonstrations, allowing visitors to engage with local artists and craftsmen. You can learn the art of pottery, blacksmithing, or traditional weaving, gaining insights into the craftsmanship that has been passed down through generations.
The atmosphere and the warmth of the local community make this place a must-visit destination for those interested in learning more about the culture.
Titanic Museum
As you step inside the museum, you're transported back in time to get a clear picture of the voyage of the RMS Titanic. The museum features realistically recreated rooms, artifacts, and interactive exhibits, providing an insight into the lives of the passengers and crew.
Visitors can touch an iceberg, walk the Grand Staircase, and even experience the chill of that fateful night. The museum's educational programs and knowledgeable guides offer fascinating insights into the Titanic's history, making it an enlightening and memorable visit for people interested in this tragic event.
Shiloh Museum
The museum provides a detailed overview of the history of the area, starting from Native American settlements to pioneer life and the cultural evolution. Visitors can explore exhibits on traditional crafts, historic buildings, and the impact of the Civil War on the region.
The museum also hosts events, workshops, and lectures, fostering a deep understanding of the heritage among its visitors.
4. Culinary Adventures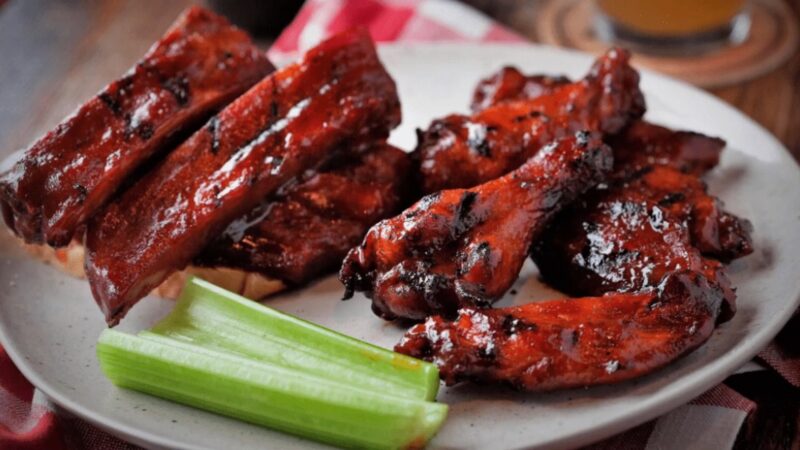 Farmers' Markets
Here, you can indulge in a variety of fresh produce, artisanal cheeses, homemade jams, and handcrafted goods. Engaging with local farmers and producers not only provides an opportunity to savor the flavors of the place but also allows you to learn about the practices and traditions that define the region.
The farmers' markets offer a vibrant palette of colors and tastes, making it a delightful experience for food enthusiasts and explorers.
Farm-to-Table Restaurants
Dining in these establishments is more than just a meal; it's a celebration of the region's flavors and a tribute to sustainable farming practices. The menus, often changing with the seasons, showcase the freshness and diversity of Ozark produce.
We can say that each recipe that you can find here is a delicious masterpiece. Dining in an Ozark farm-to-table restaurant is not just a meal; it's an experience that connects you with the land and the people who are taking care of it.
Wineries and Breweries
Going on a wine or beer tasting tour is the best way to explore the flavors while enjoying scenic views of vineyards and rolling hills. Wineries here produce a variety of wines, from crisp whites to robust reds, often made from locally grown grapes.
Likewise, craft breweries offer an array of unique and creative beers, appealing to beer enthusiasts with diverse tastes.
5. Relaxation and Wellness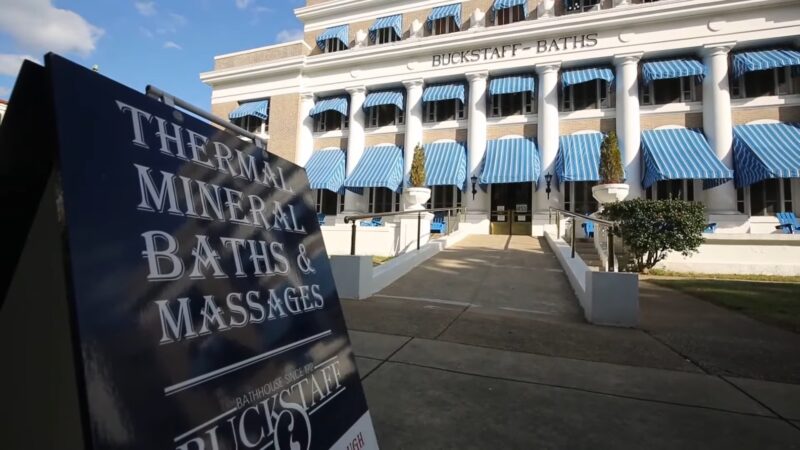 Hot Springs
The Ozarks are dotted with natural hot springs, known for their healing properties and soothing warmth. A dip in these geothermal pools not only relaxes your muscles but also heals your spirit.
Surrounded by nature, relaxing in these hot springs is a therapeutic experience that allows you to unwind and connect with the earth's natural energy. Many resorts and spas in the region offer hot spring facilities, providing a luxurious retreat for those seeking relaxation and holistic wellness.
Retreat Centers
For wellness enthusiasts and yoga practitioners, the Ozarks offer a range of retreat centers nestled in serene natural settings. These centers host yoga retreats and workshops, combining the practice of yoga with the healing power of nature.
Participating in a yoga retreat in the Ozarks allows you to harmonize your body, mind, and spirit while being surrounded by the region's natural beauty.
Luxury Resorts
In case you are interested in a more premium experience, you don't need to worry because there are plenty of options available in the top range. One of the most luxurious places is the Big Cedar Lodge.
The interesting detail is that the appearance is well-combined with other buildings in the area, and the main focus remains on the nature and rustic style.
6. Family-Friendly Activities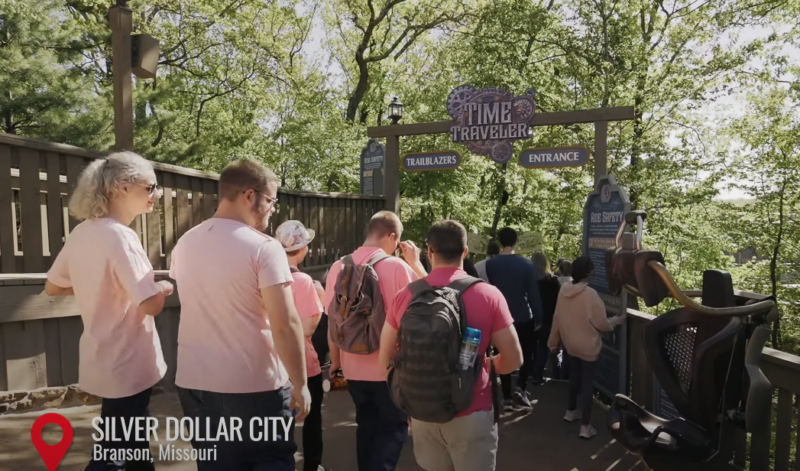 Silver Dollar City
Silver Dollar City, nestled in the heart of the Ozarks, is a theme park that seamlessly blends thrilling rides, live entertainment, and artisan craftsmanship. This family-friendly destination offers an array of attractions, from heart-pounding roller coasters to interactive shows that celebrate Ozark culture.
Children can enjoy kid-friendly rides and meet friendly characters, while parents can marvel at skilled artisans showcasing traditional crafts. The park's festive atmosphere and engaging activities make it a perfect spot for families, promising a day filled with laughter, excitement, and wholesome entertainment.
Discovery Center of Springfield
The Discovery Center of Springfield is an interactive science museum that caters to curious minds of all ages. With hands-on exhibits and engaging displays, this center encourages children to explore various scientific concepts while having fun.
It's a place where children can unleash their creativity, ask questions, and learn through play, making it an ideal destination for families looking to combine education and enjoyment.
FAQs
Can I camp near the Ozark Highlands Trail during my hiking expedition?
Yes, camping near the Ozark Highlands Trail is allowed and encouraged. There are designated campsites along the trail where hikers can set up tents and spend the night. Make sure to check regulations and obtain necessary permits before your trip.
Are there any specific safety guidelines for kayaking at Alley Spring?
While kayaking at Alley Spring is a delightful experience, it's crucial to wear a personal flotation device (PFD) at all times. Additionally, be aware of the current weather conditions and water levels. Beginners should consider taking a guided tour for added safety and local insights.
What is the best time of the year to visit Ozark wineries for a tasting tour?
The best time to visit Ozark wineries for a tasting tour is during the fall harvest season, typically from late August to early October. During this period, you can witness the grape harvest and participate in special events such as grape stomping and vineyard tours.
Are there any restrictions on fishing in Table Rock Lake?
While fishing is permitted in Table Rock Lake, there are specific regulations regarding the type and size of fish that can be caught, as well as the use of certain fishing methods.
Anglers should familiarize themselves with the local fishing regulations, which can often be found on official state wildlife department websites, to ensure they comply with all rules while enjoying their fishing experience.
Last Words
With its diverse array of activities and attractions, this region invites visitors to embark on a journey of discovery and enjoyment. The best thing about learning more about this location is that you can create the right plan and secure the best experience while staying there.